Tjaldur
association
The Finnish-Faroese friendship association Tjaldur cultivates the ties between the Faroe Islands and Finland. Tjaldur organises events, creating platforms, meeting places and networks for grass root level culture collaborations between the two countries, and spreading awareness of Faroese culture in Finland and vice versa. Tjaldur is also hosting a Faroese Fund which grants young Faroese people within the cultural field stipends to visit Finland.
Kiki Ylimutka
creative entrepreneur
One of my passions is to help artists and creatives find their true potential and match it. Another passion of mine is to travel and connect to people.
Linda Priha
dancer, performer
As a performer, artist and teacher I navigate my way in the fields of dance, performance art and experiential performances. I graduated as a master of arts from the Theatre Academy in Helsinki in 2008 before which I made my BA studies in the Turku Arts Academy.
Jaana Valkama
researcher
Jaana is a researcher of religious studies, specialising in the worldviews and environmental issues of indigenous peoples in N. America. For Jaana, research means living, sharing, experiencing, and coming together for the well-being of the Earth.
Lauri Jäntti
anthropologist
Lauri is an anthropologist of religion, encounter artist and social activist. He is inspired by bringing the aims of social sciences and artistic means together. He will be co-leading a workshop with Jaana Valkama.
Randi Brecke
Norway
Randi Brecke is a dancer and visual artist from Moss, Norway. She contributed with on-site sunrise birdsong recordings in "Luftballett", a Public Art Norway-funded art-festival in Bergen.
Jaime Culebro
Mexico / Finland
Jaime is a photographer, audiovisual producer, activist and engineer specialised in water treatment. He summarises his photographic work as a "mixture of cinematic style peppered with darkness and mystery".
Reuben Fenemore
Japan / Iceland
Reuben is a musician, composer and creative currently living in Reykjavik, Iceland. His creative output is varied but centred on creating experiences, storytelling and cross-arts collaborations.
Amanda Kauranne
Finland
Amanda uses folk music as fuel for her songs, performances, radio programmes and texts. She lives for and through soundscapes, finding most of her inspiration in the different surfaces of nature.
Alice Maselnikova
Czech Republic / Sweden
Alice is a Czech artist, curator and art coordinator currently based in Stockholm. Fond of (in alphabetical order): art, books, chess, cheese, jazz, nudes, whisky, wine and writing.
Anni Savolainen
Finland
Anni is a writer, photographer, and is doing Media Studies. She recently worked for the Reykjavik International Film Festival.
Lars Schmidt 'Tali'
Norway
Based in Oslo, Lars is a poet, multidisciplinary artist and builder of bridges at the margins of art and deep ecological thinking. He also holds a Diploma of Applied Permaculture Design.
Kelsey Schober
Alaska / Tasmania
Kelsey is an emerging dancer/choreographer from Alaska, curious about exploring the North and her relationship to it. She is currently in Tasmania as a part of Bates College' Watson Fellowship 2016.
Polina Shubina
Russia
Being a young explorer curious of any kind of art, Polina has some experience in theatre lighting design, sculpting, painting, singing and sailing across North Atlantic Ocean.
Robin Young
Canada
Robin is a writer, and performer living in the Northwest Territories, Canada. He writes and performs many things: stories, articles, jokes, songs, comics, radio, improv and poetry.
city-sámit
sámi culture
City-Sámit (FI) is an organisation which engages in a variety of activities supporting Sámi culture in Helsinki, where the biggest concentration of Sami people is located. They support aspects of the culture such as children's language learning, music events, city-Sámi youth activities, and so on.
global music centre
musical institution
The Global Music Centre is one of Finland's musical institutions. Its key task is to collect, record and distribute information about musical cultures from around the world. The Centre aims to promote understanding between people across cultural boundaries, through music.
nanoq arctic museum
museum
Arctic Museum Nanoq (FI) is a museum in the west of Finland dedicated to the Arctic. It features collections and exhibits from all over the Arctic, especially Greenland, and is managed by Pentti Kronqvist.
suomen arktinen klubi
association
The Finnish Arctic Club (FI) is a nation-wide association which brings together people who have travelled in or are interested about the Arctic.
Skábmagovat Film Festival
festival
Skábmagovat Film Festival (FI) is a world-acclaimed indigenous people's film festival. Since 1999. It takes place every year in Inari, Finland, at the end of January, during Kaamos (the period of the year during which the sun doesn't rise.) The films are projected outdoors, on a screen and benches made of ice.
Uummannaq Polar Institute
institution
Uummannaq Polar Institute (GL) is an umbrella for the outdoor activities undertaken by the Uummannaq Children's Home. It's purpose is to promote educational programmes for young Inuit children that reside in the Children´s Home.
vapaan taiteen tila
arts space
Vapaan Taiteen Tila (FI) is an arts space managed by the University of the Arts, Helsinki. With more than 600m² of underground space, it used to be a safety bunker and is now available for organising arts events by students and alumni of the University of the Arts.
katarina sjöblom
co-artistic director
Katarina (FI) is a creative violinist and political sciences student. #dance #helsinki #på_svenska
laonikos psimikakis-chalkokondylis
co-artistic director
Laonikos (GR/FI) is a creative arts and wilderness professional, who bakes bread regularly. #dance #humour #greeklish
alicia burns
co-artistic director
Alicia (US/NZ/FI) is a travelling singer with a passion for the wilderness. #helsinki #dance #på_norsk
cyril sjöström
network assistant
Cyril (DE/FI) is an upcoming creative producer, currently residing in Helsinki.
tone bjordam
visual artist
Tone (NO) makes projects related to nature, perception and ecology. She works with videos, animation films, nature photography, abstract paintings, intricate, detailed drawings and geometrical sculptures.
timon brüggemann
wilderness guide
Timon (DE/NO) is a guide of the icy north and organizer of extraordinary experiences in the Svalbard and Jan Mayen area.
carmen braden
composer, environmental musician
Carmen Braden (CA) is a composer, performer, and environmental musician, whose work includes contemporary classical compositions, soundtrack production, field recording – all inspired by the sounds of Canada's sub-Arctic.
zuri burns
musician, ecology student
Zuri (US/NZ) is an adventure-loving ecology student and cellist with an avid interest in preserving and caring for all regions of the earth and a fascination for the Arctic.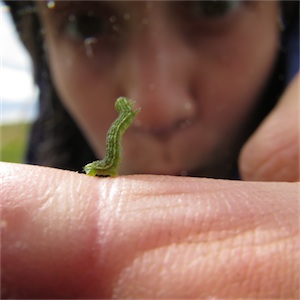 heini ernamo
singer
Heini (FI) is a Werbeck singer (soprano) with a keen interest in birds and a reverence for wild places of the North.
georgis grigorakis
writer, director, editor
Georgis (GR) is a film-maker and scrip-writer. He is directing short films, creative documentaries and commercials, whilst developing his debut feature project.
ole jørgen hammeken
explorer, actor
Ole (GRL/DK) is a Greenlandic explorer and actor. He features in the 2010 feature film Inuk.
tiina itkonen
photographer
Tiina (FI) lives and works in Helsinki, and has travelled regularly to Greenland to photograph the polar landscapes and people since 1995.
amanda kauranne
folk musician
Amanda Kauranne (FI) uses folk music as her fuel for her songs, performances, radio programmes and texts. She lives for and through soundscapes and finds most of her inspiration in the different surfaces of nature.
pauli kopu
creative director
Pauli (FI/US) is Creative Director of KLOK creative agency. He is constantly looking to combine his interest and experience in the moving image with the limitless possibilities of the Internet – from both business and creative point of view.
Casey Koyczan
musician / film-maker / new media
Casey Koyczan (CA) is an artist, musician, film-maker, and event-planner from Yellowknife, NT. His music houses a dynamic variation of influences from multiple genres, and presents live-looping compositions that are inspired by anecdotes of life in the North.
lorenzö
photographer, graphic design
Lorenzö (FR/FI) is a photographer who lives and works in Helsinki, with a passion for the Far North. He is also the designer of artArctica's logo.
tuuli malla
artist and urbanist
Tuuli (FI) is an artist and urbanist interested in place and identity, and creates site-specific installations and performances. Her aim is to bring together everyday life and art.
christelle mas
visual/plastic artist
Christelle (FR/FI) is a visual and plastic artist from France, who fell in love with the Arctic and now lives in the north of Finland.
fion mckibben
blog author
Fion (US/NZ) is a student of pharmacy with a keen interest in icy realms of the North and South.
galya morrell
adventure artist
Galya (RU) is a nomadic adventure artist, creating in a number of different countries in the Arctic.
Eija Mäkivuoti
photographic artist
Eija (FI) lives and works in Helsinki. She is the chair of Tjaldur, makes long term photo documentaries and just recently published a photo book about the Faroe Islands, where she has worked since 2008.
gesa piper
contemporary dancer
Gesa (DE/FI) is a contemporary dancer, choreographer and pedagogue fascinated by the wilderness. She currently lives in Helsinki.